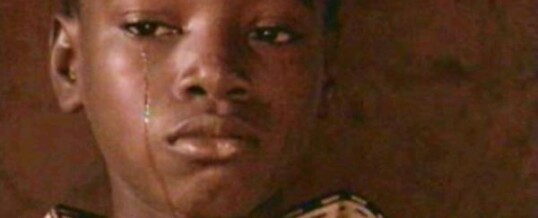 McLeod Group Blog, Feb. 16, 2015
'It used to be that the best way to raise money for the developing world was to show the abject poverty that could be found there, but NGOs are finding that tactic no longer works.' So says Nathaniel Whittemore in a thoughtful article—'The Rise and Fall of Poverty Porn'—which talks about focusing on solutions rather than symptoms.
Is he right? Has the 'pornography of poverty' declined? Is it true that it doesn't work? If you watch Canadian television, you wouldn't know it. The airwaves hum with ads for orphanages and child sponsorship and with images of tiny desperate kids who don't seem able to wipe away the tears.
Child sponsorship outstrips all other fundraising for international development by a factor of several tens if not a hundred to one. It works because it tugs at heartstrings and shortens the distance between the giver and the receiver. But it is paternalistic in every sense of the word.
This kind of fundraising takes the symptom—children in trouble—as the starting point for action, when the problem is the poverty, or the joblessness, or the landlessness of their parents. If you want to help children, you have to work with adults. Sometimes the problem and the solutions lie far beyond the child, the family or even the community. They may have to do with Zambian or Peruvian or Cambodian access to Western markets. They may have to do with fair prices for goods produced in those countries. But Canadian charities these days are not supposed to discuss politics. They are not supposed to advocate. They aren't even permitted to prevent poverty.
But there is a bigger issue: do they actually want to?
Having dumbed down the idea of development and change, the biggest charitable organizations don't seem to know how to get off the money drug. Some have developed a sideline in goats, but they are unable or unwilling to have a serious discussion with donors about what's really needed, and to put an end to the stereotypes that they, almost single-handed, have created.
Are people in rich countries as stupid as the big charities seem to think they are? Radi-Aid, a Norwegian initiative, doesn't think so. They have created a clever YouTube spoof about Africans getting together to send radiators to the shivering people of Norway. The music video parodies Band-Aid, Live-Aid and the other rock concerts for Africa, but it also carries a serious message about stereotypes. The Norwegian Students' and Academics' International Assistance Fund has created a brilliant parody of child sponsorship advertising. They had financial assistance from Norad, the Norwegian government aid agency. The idea of the Canadian government supporting anything like this is almost unimaginable.
A San Francisco-based organization, MamaHope, has created some powerful YouTube videos in its effort to 'stop the pity.' Have a look at nine-year old Alex if you want to see an African kid who is bright, imaginative, hilarious, bilingual, enthusiastic and more. It will be three minutes well-spent.
Only when we see the world through hope and connection, MamaHope says, can we effect lasting change. The key in their message is connection—not the kind of connection made through pity or by 'adopting' a child, but a human connection between people, both givers and receivers, who can actually think for themselves.
That is where real change begins.
Share