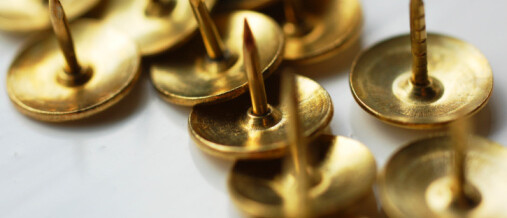 McLeod Group Blog by Ian Smillie, November 7, 2016
The discussion about Canadian charities tax law and 'political activities' has become hopelessly confused in obtuse and badly outdated definitions and interpretations of the words 'charity', 'political', 'purpose' and 'activity'. It has become especially confused where international development organizations are concerned, because the underlying preconditions for change in developing countries often lie within the realms of rights—basic human rights, workers' rights, women's rights, children's rights, prisoners' rights—and in issues of good governance, the rule of law, environmental protection, the protection of refugees and the application of humanitarian law. These areas and related activity, long understood to be an essential part of the development and humanitarian mandate, all run up against the vague and unsatisfactory Canada Revenue Agency (CRA) definition of 'political activity' and the requirement that 'political activity' be restricted to 10% or less of a charity's work.
The upshot is that many organizations that could do more to advance the protection and rights of, say, children, remain steadfastly within the safe zone of service provision and of projects that are compromised by weak policy environments, while others that overstep the boundaries set by CRA must fudge their reporting and pretend to be something they are not. Incredibly, Oxfam Canada was told by CRA that 'relieving' poverty was a charitable activity, but 'preventing' poverty was not.
Charitable status is a privilege. It represents a financial contribution by government and, therefore, taxpayers, to an organization's work. Charitable status does not and should not mean that a charity can do or say anything. The definition of charitable purpose should be clear.  Charities should not engage in partisan political activities—reasonably well defined at present by CRA: an attempt by a charity to 'connect its views to any political party or candidate for public office.'
Advocacy, however, is something else entirely, and should be clearly separated from the idea of partisan political activity. Advocacy that is related to a charity's approved charitable purpose should not just be permitted, it should be welcomed. A charity that campaigns against smoking helps to prevent disease and contributes to a reduction in health care costs. This is arguably as important as research into tobacco-related cancer or support for a palliative care hospice. A charity that campaigns against child labour and sex slaves in the gold mines of Peru is doing work that is no less important, and no less legitimate, than one running a nearby primary school. The idea that one might be deemed worthy of charitable status and the other not is as outdated as the Elizabethan Poor Laws.
CRA currently presumes an activity to be political (as distinct from politically partisan) if a charity's activity 'explicitly communicates to the public that the law, policy, or decision of any level of government in Canada or a foreign country should be retained… opposed, or changed; [or] explicitly indicates in its materials (whether internal or external) that the intention of the activity is to incite, or organize to put pressure on, an elected representative or public official to retain, oppose, or change the law, policy, or decision of any level of government in Canada or a foreign country.'
This means that a charity should have little or nothing to say about draconian laws, including the death penalty, the criminalization of homosexuality in many countries of Asia and Africa, laws that allow female genital mutilation, and laws that permit husbands to 'lightly beat' their wives. They should remain silent in the face of unenforced laws against child labour, child marriage and child prostitution.
The Canadian government itself takes a different approach to the issue, notably where women's rights are concerned. The government provides funding for projects  and organizations, for example, that 'champion key issues for women and girls, such as sexual and reproductive health and rights, innovative health financing, ending child, early and forced marriage, and nutrition.'
In addition, many international development charities have taken, and continue to take advocacy positions about where the Canadian government's aid program should operate and how. While not always appreciated by government in its finer points, this kind of advocacy—often referred to as 'policy dialogue'—has been welcomed by most Canadian governments, as indicated recently in Global Affairs Canada's broadly consultative foreign aid review which encouraged it. The consultation on charities and political activities initiated by CRA is another example.
It is time, therefore, to end the confusion that has led to CRA's 'political audits' of Canadian charities. These are costly and disruptive, and are more suited to banana republics than a democracy.
If further clarity in the definition of partisan political activities is required, CRA should provide it. The rest, whether it is called 'advocacy' or 'policy dialogue'—as long as it relates directly to an organization's charitable purpose—is not just reasonable and acceptable, it is essential.
Share