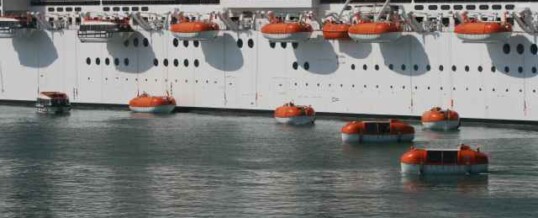 McLeod Group Blog, January 23, 2017
Preparation for the incoming Trump administration is, understandably, a high priority for Canada. In this, the Canadian government needs to think beyond immediate self-interest, and consider not just the long game, but the fact that we are not alone in checking the lifeboats, the davits and the life preservers.
In advance of the inauguration, the Trudeau government has done some hasty redecorating and furniture rearrangement. Multilingual former journalist and author Chrystia Freeland, now a tested deal-maker, has moved from trade to foreign affairs, and she keeps the US trade portfolio. Retired army commander Andrew Leslie becomes her parliamentary secretary, with 'special responsibilities' for Canada-US relations. Trudeau has dispatched trusted lieutenant and Sinophile John McCallum as Ambassador to China, a country where Canada has much to lose and perhaps something to gain from Trump's testy tirades. Trudeau's Principal Secretary Gerald Butts and his Chief of Staff Katie Telford hustled south to meet with Trump's Chief Strategist Steve Bannon and son-in-law cum Senior Adviser Jared Kushner, and Brian Mulroney emerged from the shadows. Having apparently chatted with his old friend, the Donald, he shared his views about the incoming President with the Prime Minister (and the full Canadian media).
It obviously makes sense to be as ready as possible for a situation in which everything, including NAFTA, the auto industry, softwood lumber and much, much more, may be up in the air.
Canada is not alone in trying to prepare for an unpredictable future. Trump's tweets about Brexit, the European Union, NATO, Russia, Israel, Mexico, Islam and Iran have everyone with access to an iPhone sitting on the edge of their seats. Lost in all of the A-list worries, however, are others that will be of great importance to many countries in the global South.
African governments, for example, are—or should be—very worried. The African Growth and Opportunity Act, worth up to $50 billion in US trade, will be on the chopping block. US foreign aid has already been questioned by Trump advisors, and if Trump's stated admiration for strongmen like Saddam Hussein and Vladimir Putin is any indication, the empowerment of dictators who share Trump's views on the issue du jour may well be in the cards. Countries in Asia, Latin America, the Caribbean and the Pacific will share these concerns.
Regardless of what becomes of US foreign policy, it is important to remember that while we live in a world that is overshadowed by our southern neighbour, we are not completely dominated by that reality. Multilateralism will remain an important part of international affairs, and in this, Canada can shine. We are members of the United Nations, the Commonwealth, the Francophonie, the Organization of American States, NATO and many other important alliances and trading partnerships that will need steady hands, clear thinking and trusted allies.
As the Trudeau government responds to the new realities of a Trump presidency, it's important to look beyond the immediate risks to Canada and to consider the much bigger issues at stake for developing countries. Canada must keep the broad issues of peace, sustainable development, gender equity and poverty reduction in the forefront as we move forward. Whether or not lifeboats are launched, we need to remember that we are not alone at the lifeboat stations.
Share