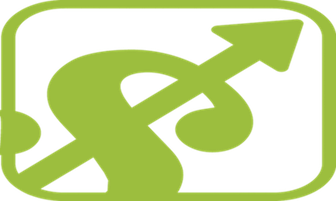 McLeod Group Blog, March 9, 2017
The federal budget will be delivered on March 22. There is much speculation about the scope the government has for various types of expenditures, given the projected size of the deficit. As Canada attempts to project a positive, engaged, helpful image on the world stage, a key step to take would be to increase our foreign aid budget.
In global rankings of aid donors, Canada is far down the listing, at 0.28% of gross national income (GNI) in 2015, whereas the internationally agreed target is 0.7%. Comparisons of Canada's aid program with other countries' efforts, according to the OECD's Development Assistance Committee (DAC) and the Washington-based Center for Global Development, show us in the middle of the pack, despite claims that Canada is a leader. Canada's spending on foreign aid has stagnated for the last six years, under both Conservative and Liberal governments. Will the Canadian federal budget for 2017-2018 provide for a significant increase in development assistance?
When there are important, compelling needs domestically, why should we fund expenditures that at first glance really don't affect Canadians at home? Well, it depends on how you define Canada's self-interest. As a middle power, despite our membership in the G7, and as a highly trade dependent country, Canada needs global stability, peace, security and prosperity if we are to enjoy these things domestically. And we can't adopt a free-rider stance and let other countries pay for the necessary investments and do the heavy lifting required. Canada has to do its share, especially when it comes to assisting developing countries reduce poverty levels, deal with infectious diseases and cope with the impact of climate change. In September 2015, when Canada signed on at the United Nations to support the Sustainable Development Goals, we did so not only to improve the situation of all Canadians but to contribute to the global effort.
In early March, Canada announced a $20 million contribution to a special international fund set up to replace an estimated $600 million withdrawn from global sexual and reproductive health programs by the new American administration. But Canada's response represents only around 3% of the funding lost to programs essential to the well-being and fundamental rights of poor women in developing countries. On International Women's Day, March 8, the government announced a three-year commitment of $650 million for sexual and reproductive health and rights programs around the world. But the money will come from unallocated funds in the existing aid budget and does not represent additional funding. If we are serious about women's empowerment and their sexual and reproductive rights, and helping them escape poverty, we have to contribute much more. Where will the additional money be found if the aid budget stays at its current low level?
What could the government do? If we look at the poorest countries, about 40 nations where the average daily income is no more than US $1.90 a day, the need for investment in education, health care, and water and sanitation facilities is acute. Foreign aid is the largest source of finance for these countries. In the absence of a policy framework, despite a 2008 law, the Official Development Assistance Accountability Act, Canada has not made poverty reduction the overarching goal of its aid program. With our aid expenditures, modest though they are, scattered across many sectors, themes and least-developed and middle-income countries, Canada is not making the necessary effort to target the poorest wherever they live.
Lately, in the context of several high-level military conferences in Europe and a change in the rhetoric from the new United States president, considerable attention has been given to the modest share of our GNI that Canada spends on defence – about 1%. Apparently Canada, Germany and Luxembourg (!) are the slackers among NATO member countries, where the target is 2% of GNI. The total defence spending of all NATO members was US$900 billion in 2015, compared with US$231 billion in foreign aid from DAC member countries. It's worth noting that Luxembourg's spending on aid was 0.93% of GNI and Germany committed 0.52% of its GNI for aid in 2015, while Canada spent 0.28%.
The next federal budget should provide for a real increase in development assistance spending in 2017-2018 and for further increases over the following three years to reach 0.5% of GNI, on our way to 0.7%. Consistent with good practice and recognized need, the increase should be channelled to the least-developed countries, to support their national development strategies. Done properly, it is much more likely to contribute to a safer, more stable, secure and prosperous world than a big jump in military spending.
Share