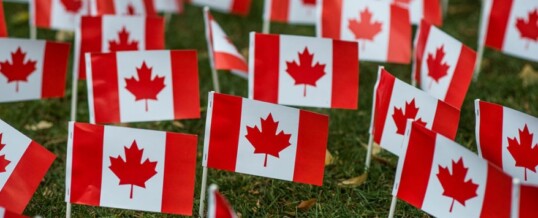 McLeod Group Blog, June 19, 2017
The week of June 5 was likely a milestone in Canada's foreign policy history with not one, not two, but three major statements on elements of the country's foreign policy framework. It is fair to say that all three of the statements, on diplomacy, defence and development, were long overdue. The first of the statements was made by Chrystia Freeland, Minister of Foreign Affairs, delivered in the House of Commons on June 6, and was built around the theme of serving Canadian interests and preserving Canadian prosperity and security, while contributing to a better, safer, more just, more prosperous and sustainable world. The minister believes it is appropriate to ask: "Is Canada an essential country, at this time in the life of our planet?" And implicitly: What is the changed global context caused by American withdrawal?
The context set by the minister begins in 1944 with the Bretton Woods Conference and proceeds through the General Agreement on Tariffs and Trade, the drafting of the Universal Declaration of Human Rights, Lester B. Pearson and the Suez Crisis of 1956, the Canada-US Acid Rain Treaty of the 1980s, the Montreal Protocol on ozone-depleting substances, including chlorofluorocarbons (CFCs), the Paris Agreement on Climate Change of 2015, and a list of UN peacekeeping campaigns that Canada has taken part in. It's quite a gallop through history, viewed through a Canadian lens.
Minister Freeland then asks why Canada has been engaged in all of these international activities. Interestingly, the answer she provides is almost all about defence. Canada has to do its "fair share" when it comes to "pulling our weight." The main threats to Canada are identified as climate change, civil war, poverty, drought and natural disasters, and the solution is framed as an enormous increase in spending on the armed forces. The references to the "principled use of force" harken back to the Harper government's assertion that Canada is a warrior nation. While Freeland insists that Canada must substantially increase our defence spending to avoid becoming a client state of the United States, in fact this move directly responds to Trump's demand that US allies spend more on defence.
The enumeration of foreign policy priorities moves to the growth of new and emerging economies and exhorts Canadians to help the populations of the world's fastest growing economies join the global middle class, in order to ensure that no one is left behind. But there is only a single mention of the Sustainable Development Goals (the 2030 Agenda) and no mention at all of increased access to markets for developing countries, income disparity among and within nations, or fragile states. The real motivation seems to be: What's in it for Canada, in the short term?
Then comes a welcome section on strengthening the international multilateral system, in recognition of how important that rules-based system is to a middle power like Canada. However, the speech then cites something it calls "Canadian liberalism". The minister goes so far as to say that Canadians "are safer and more prosperous… when more of the world shares Canadian values," as though we had a monopoly on these principles and practices regarding human rights, justice, good governance and inclusion.
These comments would carry more weight if it weren't for the harsh reality that the Trudeau government is shirking its responsibility to do its fair share when it comes to development assistance. Despite mention of the challenges of poverty, insecurity, the impact of climate change, natural disasters and reference to the global linkages between these and many other issues, there is no acknowledgement that Canada must increase its financial commitment to deal with causes of the problems. The question of women's sexual and reproductive health and rights, gender equality and opportunities for girls are sloughed off to the minister of international development and La Francophonie, as though gender equality is separate from foreign policy, and from Canadian diplomacy. If Canada is to be an agent of change in the effort to achieve peace and prosperity, it will take more than a beefed-up military and increased international trade to make it happen. A commitment to gender equality, feminist approaches and development must infuse and cause a rethink of diplomatic and defence efforts that meaningfully contribute to creating a stable, prosperous and secure world.
So, Minister Freeland, if Canada is going to contribute to achieving a better, safer, more just, more prosperous and sustainable world, it will also have to provide the financial resources for the investments to end poverty, address inequality – for women and men – and enhance developing country resilience to the impact of climate change. That is what doing our fair share is about. If Canada is to show leadership, the government cannot forget the rule that money talks and you get what you pay for.
It had been hoped that as evidence of Canada being back on the world stage the Trudeau government would accept the importance of development assistance and an engagement and commitment to do more than the previous government. No such luck. Instead, trade and defence are presented as the ways to address global challenges, thus downgrading the role of development cooperation and diplomacy. Canada is still missing in action – pardon the military reference – with no sign that this government understands the importance of contributing to the global good through increased, effective foreign aid. Without that undertaking, we're a long way from being an essential country.
Share