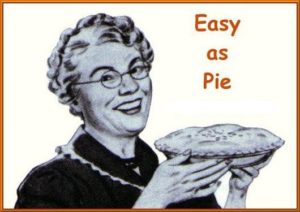 McLeod Group Guest Blog by Ian Smillie, August 1, 2017
A recent op-ed in the Globe and Mail talked about Canadian aid to Haiti. The print edition spoke of "more bang for the buck" and called it a new "Canadian-led approach." The online edition said, "Canada must do more with less." However, the subject of the op-ed is about neither of these things.
According to the author of the article, Bjorn Lomborg, Director of the Copenhagen Consensus Center, his think-tank did the leading; Canada only funded a study. Nowhere in the article is there talk about doing more with less. And nowhere, in fact, is there any suggestion that Canada will do anything as a result of the study.
Let's back up. Over the past two years, the Copenhagen Consensus Center commissioned 45 research papers on development priorities in Haiti and came up with 85 proposals. It then gave the proposals to an "Eminent Panel" of three Haitian economists (two of them bankers) and a US Nobel laureate, 90-year-old Vernon Smith, a Senior Fellow at the Cato Institute, a libertarian think-tank. The panel's job was to prioritize the proposals for the Haitian government, but without any pressure. Any decisions are for the Haitian government to make.
The top ten priorities, according to Lomborg's article in the Globe, include:
Good pre- and post-natal health care;
Immunization;
Early childhood education;
Dealing with micronutrient deficiencies in children; and
A reliable electricity supply.
For this, Canada needed to fund a Danish research institute? Pre- and post-natal care, immunization and micronutrients have been Canadian priorities for a generation. The Aga Khan Foundation, with lots of support from Canada, has been a global leader on early childhood education for 30 years. Electricity? Over the years Canada has spent millions on rural electrification in Haiti. It is unlikely that the Canadian or Haitian governments need prodding on any of these issues.
Maybe there's a lot more to what the Copenhagen Consensus Center came up with for the $2.6 million it received from Global Affairs Canada. Maybe it also has an idea about how all the priorities will be paid for, and when. I'm just going by the Director's own description and what I see on the Center's website. There you can find all 85 proposals, or at least their titles. They include an "electronic port custom system" (priority #9 in order of importance), "decentralized government" (#18), "train teachers" (#23), "vocational training" (#32), "free school uniforms" (#57) and "wind power" (#63).
There is an asterisk beside recommendation 84, second from the last: "increase domestic worker wages". The footnote says, "The Eminent Panel stresses the importance of increasing wages, especially for women, but the specific proposal considered was not sufficiently clear on the net benefits for the target group."
Not sufficiently clear on the net benefits for those whose wages would increase?
If this project is what constitutes more-bang-for-the-buck, and more-with-less "Canadian-led" approaches to aid in Haiti, my heart goes out to that country which, by 2017, should be able to expect something a lot more serious, and a lot less juvenile, from Canada.
Ian Smillie is a development professional and foreign aid critic.
Share