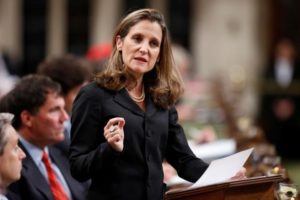 McLeod Group Blog, June 23, 2017
Minister of Foreign Affairs Chrystia Freeland's address on June 6 laid out what was meant to be a bold new vision for Canadian foreign policy in a hostile international environment. However, the speech repeated familiar arguments and promises regarding the Canadian government's commitment to signing more free trade agreements (FTAs) and to renegotiate the North American Free Trade Agreement (NAFTA).
In the face of Donald Trump's protectionist rhetoric, Freeland's speech attempted to position Canada as ...
Continue Reading →
Share